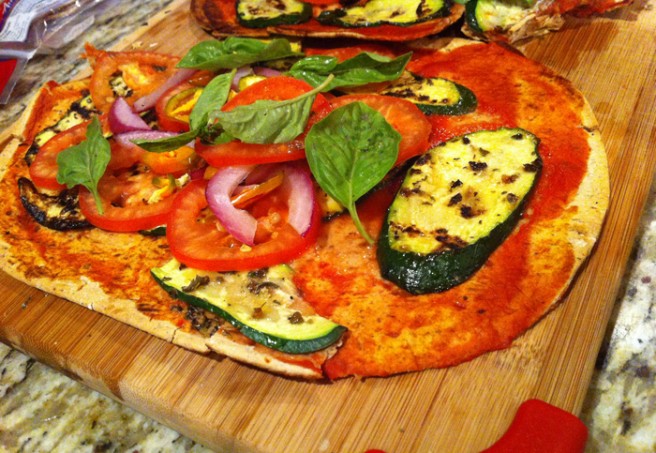 We have many recipes on our Facebook page. There is also a recipe book available at the church that Pastor Dawna has put together to help you enjoy and get the most out of your Daniel Fast.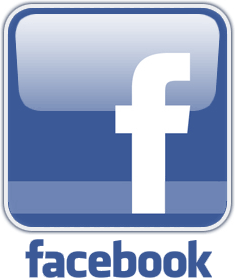 What your meals might look like:
Breakfast
1. Quinoa and Fruit
Quinoa with a dash of cinnamon and topped with tons of your favorite fresh cut fruit.
2. Cereal & Milk
Sugar-free granola and Almond, Soy or Flax milk.
3. Nuts N' Berries
Pitted prunes and sliced almonds.
4. Fruit Bowl or Fruit Shake
Cantaloupe, grapefruit, and pineapple.
5. Multigrain Pancakes & Fruit
I use Arrowhead Mills multigrain mix and add water.

Lunch
1. Chipotle Burrito Bowl – I think this is the only Daniel-friendly restaurant we found!
Black beans, veggies, all four salsas if you can handle it! Guac and lettuce.
2. Soup and Berry Salad
Lentil or vegetable soup. Spinach leaves with strawberries, blueberries, and walnuts with strawberry vinaigrette. Or try this chopped salad with a homemade dressing of lime and vinegar.
3. Burgers & Fries
Black bean burger with guac on a whole wheat flatbread served with sweet potatoes slices sautéed in olive oil.
4. Home Fries & Baked Potatoes!
Potatoes sliced and oven baked. Topped with salsa.

Dinner
1. Roasted Corn & Potato Chowder
A delicious tummy warming dish that is sure to satisfy the hungriest of people!
2. Rice and Beans
Brown rice bowl topped with cumin spiced beans, sauteed veggies, and avocado.
3. Zucchini pizza
Pictured above, this pie is on whole wheat flatbread with tomato sauce, zucchini, tomatoes, jalapeno, purple onions, and basil. I think I snapped the picture before Hubby added the jalapenos.
4. Vegetable Whole Wheat Pasta
You can use whole wheat pasta or quinoa pasta, with green peppers and corn in tomato sauce, with a heavy garnish of cilantro and basil.
5. Veggie burgers with Mashed Potatoes in Almond Milk
6. Wrap
Whole grain tortillas, homemade guac or roasted red pepper hummus with baby spinach leaves, cherry tomatoes, zucchini & grilled eggplant. Sprinkled with crushed red pepper flakes
7.Slow Cooker Chili
8. Edamame & Chopped Salad
We get frozen edamame from Costco. It cooks in the microwave in seconds. Chopped salad includes dried cranberries, pecan chips, green peppers, Anaheim peppers, cilantro, and sautéed corn. Yum-o!
9. Grilled Cauliflower Steaks and Asparagus
10. Eggplant Sandwich
Two huge grilled slices of eggplant with grilled zucchini, carrots and cucumbers inside.

Snacks
1. Toasted sunflower seeds & raisins
2. Bananas, cashews, & apricots.

Sample Recipe:
Tantalizing Pasta Free Lasagna
2 tablespoons olive oil

1 1/2 cups chopped onion

3 tablespoons minced garlic

4 (14.5

ounce

) cans stewed tomatoes

1/3 cup tomato paste

1/2 cup chopped fresh basil

1/2 cup chopped parsley

1 teaspoon salt

1 teaspoon ground black pepper

3 Large zucchini

2 pounds firm tofu

2 tablespoons minced garlic

1/4 cup chopped fresh basil

1/4 cup chopped parsley

1/2 teaspoon salt

ground black pepper to taste

3 (10

ounce

) packages frozen chopped spinach, thawed and drained
Directions
With a potato peeler, slice zucchini into long strips. Place in a bowl and salt generously, tossing once or twice to coat well. Lay strips on paper towels on your work surface. Set aside 1 hour.

Make the sauce: In a large, heavy saucepan, over medium heat, heat the olive oil. Place the onions in the saucepan and sauté them until they are soft, about 5 minutes. Add the garlic; cook 5 minutes more.

Place the tomatoes, tomato paste, basil and parsley in the saucepan. Stir well, turn the heat to low and let the sauce simmer covered for 1 hour. Add the salt and pepper.

While the sauce is cooking bring a large kettle of salted water to a boil. Boil the lasagna noodles for 9 minutes, then drain and rinse well.

Preheat the oven to Preheat oven to 350 degrees.

Place the tofu blocks in a large bowl. Add the garlic, basil,

and

parsley. Add the salt and pepper, and mash all the ingredients together by squeezing pieces of tofu through your fingers. Mix well.

Blot any moisture off of zucchini strips with

paper

towel.

Assemble the lasagna: Spread 1 cup of the tomato sauce in the bottom of a 9x13 inch casserole pan. Arrange a single layer of zucchini strips, sprinkle one-third of the tofu mixture over the noodles. Distribute the spinach evenly over the tofu.

Next,

ladle 1 1/2 cups tomato sauce over the tofu, and top it with another layer of the noodles. Then sprinkle another 1/3 of the tofu mixture over the zucchini strips, top the tofu with 1 1/2 cups tomato sauce, and place a final layer of zucchini strips over the tomato sauce. Finally, top the zucchini strips with the final 1/3 of the tofu, and spread the remaining tomato sauce over everything.

Cover the pan with foil and bake the lasagna for about 45 min. Let stand at room temperature for 10 minutes before serving.
Make sure to check Facebook for more recipes!