Join us for the Daniel Fast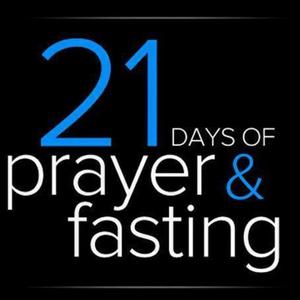 Pastors Eddie and Dawna are asking the church to join them in a 21 day fast, beginning Thursday, Jan 10th.
There is such an atmosphere of excitement and expectancy of what God is going to do in the lives of the members as well as in the church and community.
Below are some helpful tips and information regarding the fast.
---
Fasting and Your Health
If you are in poor health or have concerns about your physical ability to fast, please consult a physician before beginning your first fast. There are different types of fasts recommended on these pages. Your doctor can provide advice on how you can participate on this Fast in a way that is healthy for you.
---
Browse the pages in the left column for more helpful information